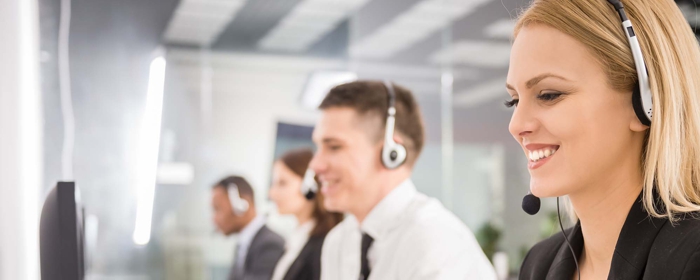 KONTRAX designs, builds and maintains complete communication solutions, including voice and multimedia call processing centers (call center, contact center), based on solutions of AVAYA and Cisco. The portfolio also includes additional solutions related to:

call recording (WFO – Work Force Optimization / Verint)
agent performance analysis and evaluation (WFO / Verint; QM - Quality Monitoring / Verint)
center operation analysis and evaluation system (CMS Call Management System)
work force management and planning system (Work Force Management – WFM Teleopti)
interactive voice messaging system (Experience Portal)
outgoing call management system (Proactive Contact)
call registration system (PBX Control)

KONTRAX has an Avaya Gold Partner status. Avaya is the successor to AT&T and a leader in call center technologies. Since 2002, KONTRAX has established itself as a leading company in the development of call center solutions in Bulgaria. The first contact center installed and commissioned by the company is the contact center of Mobiltel. Then followed deliveries for the contact centers of Melon, Sitel, C3i, Tikshoov, Eurocross, Call Point (Telus international), Emergency number 112, Hewlett-Packard Company, AIG, International Contact Services, M & BM, Blizoo, Quintiles, Sutherland, Sofia Municipality, VMWare, Concentrix, TEK Experts. We have installed and put into operation more than 10,000 work stations so far, as much of the equipment has been upgraded and its capacity has been expanded over the years.

In all centers, KONTRAX has delivered the necessary equipment and built the relevant functionalities:
Communication management – management of incoming and outgoing phone calls, websites and social networks (possibility of integration with Facebook, Twitter, Skype, etc.), data storage and management, call audio recording (storage, association with recorded call data, listening, dubbing and archive).
Communication process organization – grouping operators by competencies and types of tasks to perform (Skill groups); reserving operators for incoming / outgoing calls, chat or email session so that no more than one task is received at a time; prioritization of incoming tasks – phone call, chat / email session, according to preset criteria; distribution of tasks between operator groups according to preset criteria; setting a personal status by an operator determining their ability to receive different tasks, e.g. ready to work, working on another task, on a break, out of office, etc.; operating activity monitoring – real-time activity supervision; administration.

Besides standard software solutions, KONTRAX also offers additional software developments, complementing and extending the functionality according to client-specific requirements.

KONTRAX has considerable experience in warranty and post-warranty maintenance of communication networks. The company has qualified specialists who provide maintenance 24/7, 365 days a year for important communication systems, because stopping it is unacceptable for the client.