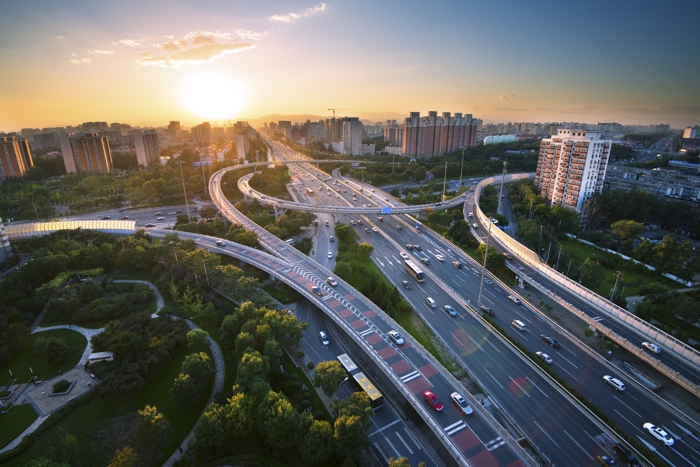 Control centers

KONTRAX has extensive experience in setting up control centers for different purposes such as tracking and monitoring of mobile objects, sensors transmitting real-time information, collection, processing and visualization of operational data in the field of security, resource management and control and others according to the user's requirement.
Traffic counting and number recognition and weigh in motion, video surveillance
Traffic counting systems
KONTRAX is a partner of one of the leaders in traffic counting systems in Europe, the company Cross Zlin – manufacturer of traffic counting systems for moving vehicles. The system allows flexible configuration and use of sensors of various types that can count and classify moving vehicles in real time. The flexible configuration allows to build systems that meet the specific requirements of each user.
The traffic counting systems by Cross also allows maintaining monitoring and statistics on vehicle movement.
The system can be integrated with video surveillance cameras and modules of other systems. The traffic counter and vehicle classificator CrossCount uses the technology of dual inductive loop which is currently a unique technology in terms of reliability and duration of use in all weather conditions. Thanks to sophisticated evaluation algorithms that include magnetic signatures of vehicles, the CrossCount counter is a device with high accuracy and adjustability. The modular architecture allows for the CrossCount counter to be offered as a separate counting device and also as a component for system construction.

Key benefits
Simple and effective device
Maximum reliability
Multipolar free flow
High accuracy

Key features
Traffic monitoring (load in the last 5 minutes, individual vehicles)
Vehicle classification
Monitoring system protection device
Determination of data for vehicles (timestamp, number of class, lane (row), direction of movement, speed of movement, vehicle length, congestion indicator, load (lanes, rows), status)
Lane conditions
Timing of movement
Convenient means of visualization
Statistics on the movement of vehicles (BTTT)
Easy installation and technical maintenance
Video surveillance
The scope of video surveillance systems includes selected objects – parts of roads, infrastructure objects, intersections. Through a communication system, data is sent to a command center, where it can be processed and archived.
KONTRAX has extensive experience in building similar systems based on partnerships with global companies and can build systems with different scale and scope.
Depending on the purpose, there are several types of systems, as the most significant ones are:
Systems consisting of fixed video surveillance cameras CCTV (Closed Circuit Television) and a communication module, making it possible to transmit still images or video clips in the form of compressed digital files. Transmission occurs at the request of the operator or in accordance with a predetermined frequency, which is determined by the type and capacity of communication links used.
The increase in throughput and the use of IP-based CCTV cameras allow live surveillance and video recording.
Pan–tilt–zoom cameras, or PTZ cameras provide the ability to choose the territory to be controlled by a remote control, PTZ control (Pan Tilt Zoom), as well as to record by programmed settings.
The use of video servers provide the ability to record videos with the aim of subsequent viewing.
The automatic number plate recognition (ANPR) system is a modern and comprehensive vehicle identification system. Using modern technologies for image recognition, the system operates normally even during bad weather and properly recognizes even the dirtiest or most damaged number plates and dangerous goods signs (ADR). The short processing time allows identification of moving vehicles. It can easily be integrated with other systems such as ones for violation of traffic rules (speed, banned lanes), weighing in motion, average speed, etc.
Weigh in motion systems
KONTRAX is a partner of one of the leaders in weigh in motion systems in Europe – the company Cross Zlin.
CrossWIM is the corporate name of a weigh in motion system created by Cross. It is designed to solve various tasks in the field of measurements on the roads. The system meets the highest standards for accuracy, reliability and functionality for organization of traffic on the road network. Like all products of the company, the CrossWIM system offers its users a choice of a wide range of options ranging from a set of pre-built components to inclusion of additional components for the solution of each of the client's tasks.
Clients can make their choice, depending on the functional capabilities of the software and the selected sensors, to satisfy their needs when it comes to weigh a vehicle.
For weigh vehicles in motion, CrossWIM uses sensors that are installed in the road surface, as well as electronic metrology tools patented by CROSS.
The CrossWIM system is open, which allows to easily interact with the external hardware and software components of the client. Thus it provides a flexible approach to solving problems, taking into account all the circumstances of the particular application of the system.

Key benefits
Unified system for low speeds and high speeds (ranging from 3 km/h to 250 km/h)
High precision of the results for multi-lane vehicle traffic
Unique "reliability of measurement" parameter
Mode of operation – classification of vehicles, set according to client requirements

Key features
Weigh individual wheels, determination of irregular side loading
Modular system with an open platform
Compatibility with a wide range of cameras for number plate recognition
Multilingual software, customized according to client requirements
Road meteorology and variable message signs

KONTRAX is a partner of one of the leaders in Europe in traffic condition monitoring systems – Cross Zlin. The company offers complete solutions and technologies for information services regarding traffic conditions environment, especially in the winter period. Starting from equipment for weather data collection and ending with an advanced system for decision-making support regarding technical maintenance, including a cost assessment system, Cross Zlin offers a complete solution for traffic condition information and control.
KONTRAX offers opportunities and has partners for design, delivery and installation of variable message signs (VMS) and management systems.
Ticketing system and passenger information systems and vehicle tracking systems
KONTRAX offers and deploys passenger information systems (PIS) by different manufacturers depending on the client's needs.
KONTRAX is a partner of one of the leading Russian companies in the field of public transport payment systems – CONVENIENT ROUTE.
Fleet management systems

KONTRAX has many years of experience in deploying fleet management systems. It offers solutions of the Finnish company EcoTelematics Group.