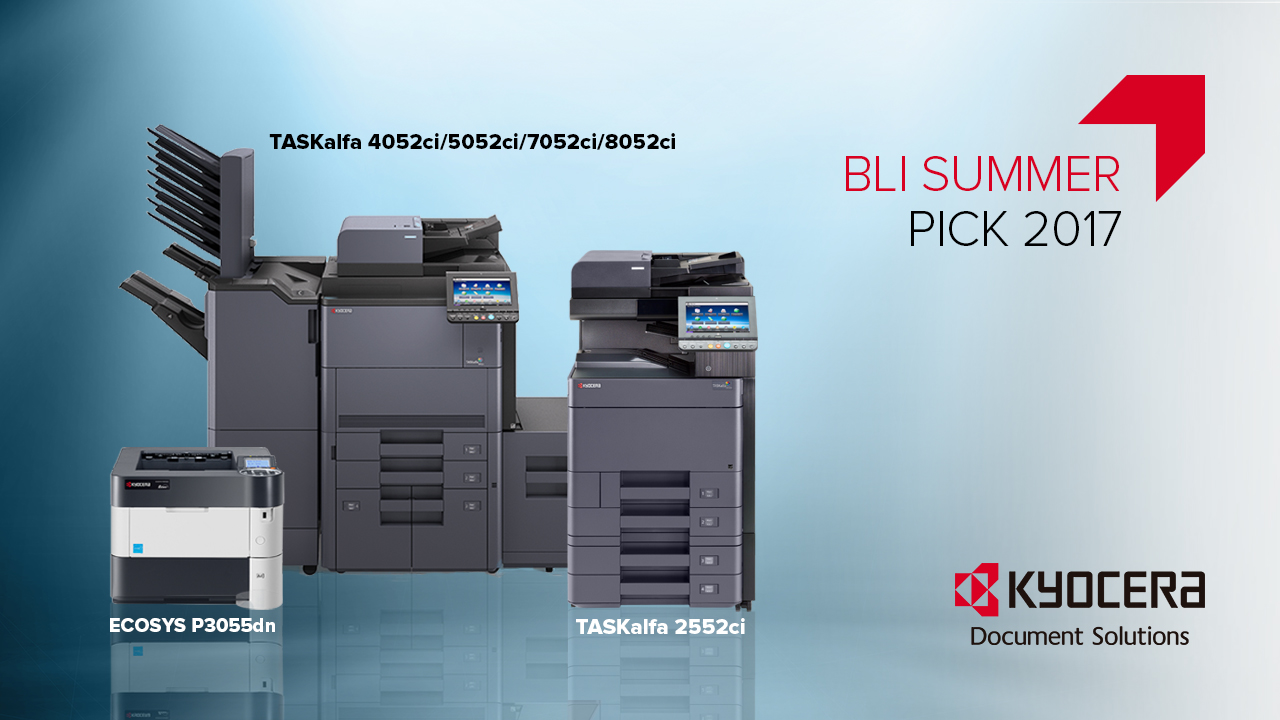 A couple of colour and black & white devices were awarded as exceptional products by Buyers Lab (BLI) during their "2017 SUMMER PICK" award ceremony, as the Kyocera TASKalfa colour multifunctional devices (2552ci, 4052ci, 5052ci, 7052ci и 8052ci) and ECOSYS P3055dn received recognition. The awards are given for hardware and software offers classified at the relevant categories, as result of strict laboratory tests.
"The winners at the category "Summer pick" by Kyocera for 2017 turned out to be real labourers, with high reliability ", said George Mikolai, Director of Printing Devices Assessment Department at Buyers Lab. "In addition to the above properties the devices are highly durable, simple to use, and smoothly integrate with business software and applications, which make them valuable option when selecting office print device."
Tahihiro Sato, President of Kyocera Document Solutions Europe B.V., said: "We are extremely proud that our products are appreciated as being best in their category, by such a prestigious and independent organization. We work very hard in order to be sure that our devices offer best performance at best price, so it is recognition for the talented employees of Kyocera, who make that possible."
BLI is a world-known organization for equipment testing that carries out comprehensive and independent tests of products from the printing industry. Full list of Kyocera awarded devices is as follows:
TASKalfa 2552ci – 25 pages/ minute colour copier and MFD
TASKalfa 4052ci - 40 pages/ minute colour copier and MFD
TASKalfa 5052ci - 50 pages/ minute colour copier and MFD
TASKalfa 7052ci – 65 to 70 pages/ minute colour copier and MFD
TASKalfa 8052ci - 70 to 80 pages/ minute colour copier and MFD
ECOSYS P3055dn – monochrome printer for large work groups