The National Association of Volunteers in the Republic of Bulgaria received within 48 hours a working Call center from Kontrax free of charge. It is built on Spinoco's cloud telephony service, which is extremely easily and intuitively operated.
How the service works in short
Volunteers receive their personal account at the Spinoco Call Center, which is pre-set to receive calls depending on the language the volunteer speaks. For their part, refugees have the opportunity to talk to a person who understands their language and communicates smoothly.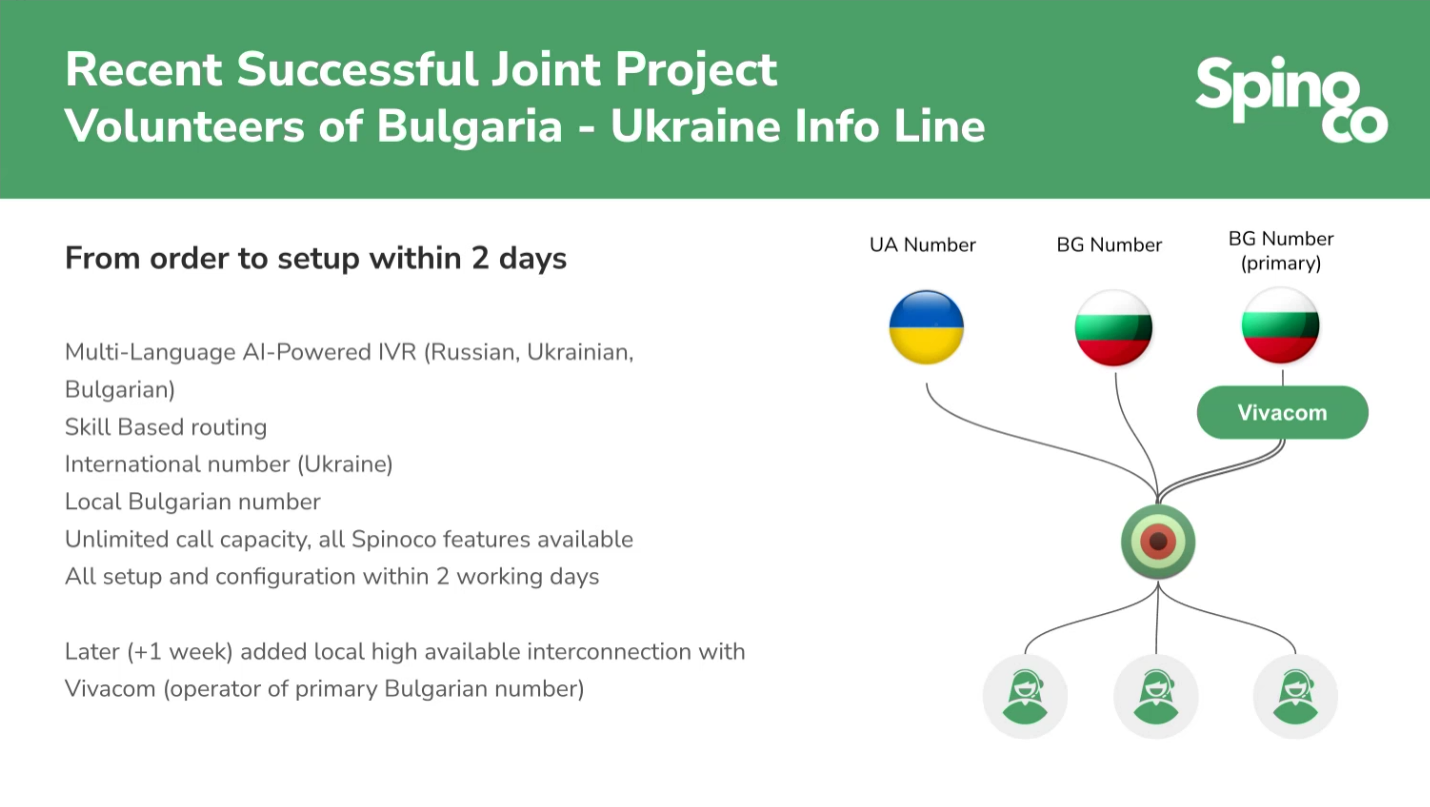 At the end of each call, volunteers can select what the occasion for the call was, so that this information can be adequately processed, reported, and timely action can be undertaken to help those seeking help.
The contribution
Thanks to the collaboration between Kontrax and the National Association of Volunteers, in just a few days, over 80 Ukrainian citizens were serviced, being given the necessary assistance and support, and the number continues to grow. In addition, Kontrax also provided its financial assistance of BGN 15,000 for the Bulgarian Red Cross' campaign in support of the population affected by the conflict in Ukraine.