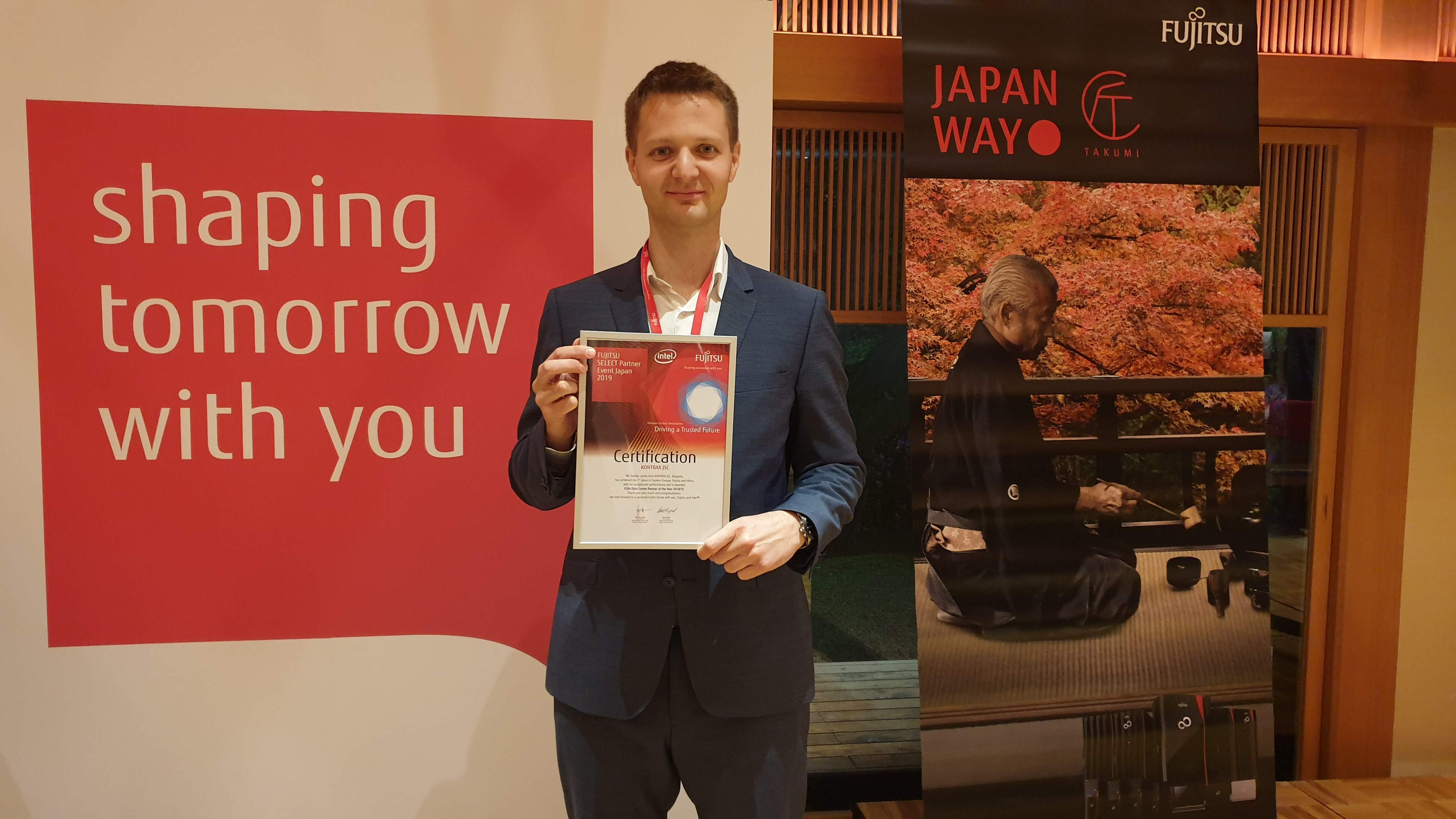 In May 2019, at a special ceremony held in Tokyo, KONTRAX was awarded the Fujitsu's Data Center Partner of the Year Award for Eastern Europe, Russia and Africa.

Over the past year, KONTRAX implemented numerous projects with Fujitsu's products – servers, hybrid and all-flash disk arrays, dedicated backup devices, communication devices, software products, and Cloud solutions to build data centres in the sectors of education, science and public administration.

In 2018, for the first time in the history of our partnership, KONTRAX reported 40% increase in revenue from sales of Fujitsu's equipment and solutions exceeding BGN 9.5 million. The highest turnover, more than 3 times compared to 2017, was generated from the sales of enterprise products and solutions, as a result of major projects implemented successfully in the education and the public sector.

"Fujitsu is a key partner of KONTRAX in building new Data Centres or in expanding the existing ones. We are proud of this prize, which is recognition for the Team's work of our certified specialists and I would like to point out that deepening of this strategic partnership is part of KONTRAX's plans "- commented Mr. Nikolay Jordanov, Managing Director of KONTRAX.

Since 2005, KONTRAX has been a trade partner and an authorized service centre for Bulgaria of the entire product range of Fujitsu. KONTRAX holds the highest partner's level – Select Expert of all Fujitsu's product lines. The Company has an extensive experience in designing, building and maintaining of sophisticated technological solutions based on the Fujitsu's technology.