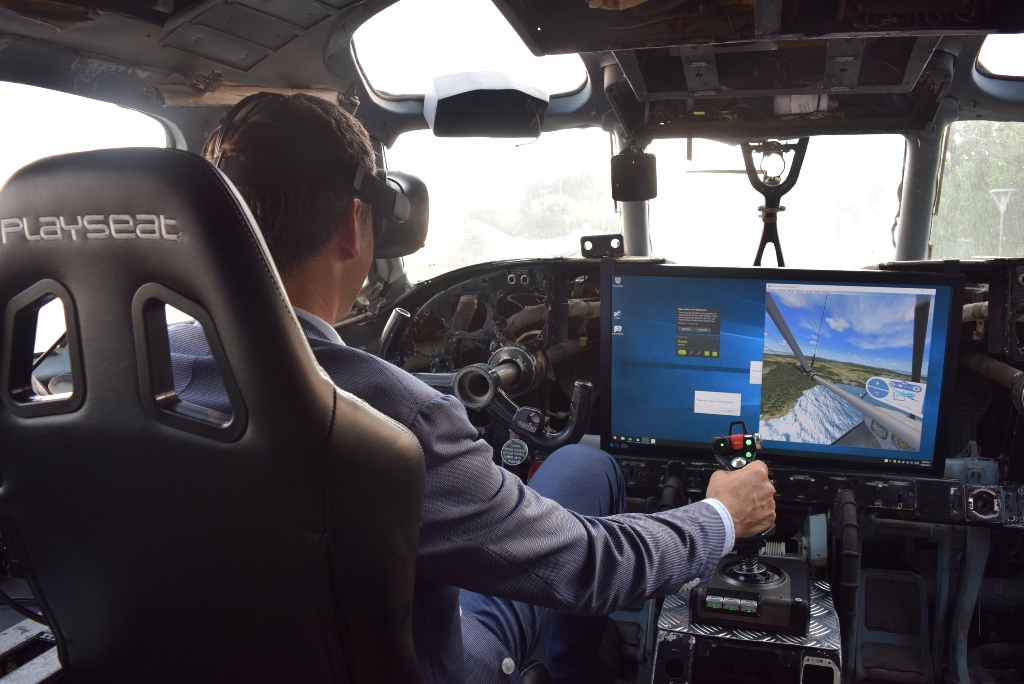 The Aeronautical Museum was officially open on June 30th 2017, when was the 90-year anniversary of the opening of Burgas Airport and 70 years existence of the Bulgarian Civil Aviation.
Aircraft AN-12 is one of the exhibits and visitors may experience a simulation of its flight. For these purposes the team of KONTRAX has installed an integrated system with virtual reality goggles, computer configuration, joystick for control, and 42" display for virtualization of player's actions.
The museum's visitors have the opportunity to also attend MIG-17 operating engine simulation; it is the most widely used airplane during the war in Vietnam. Loudspeakers with noise of engines and powerful fans spreading an air flow switch on, when the visitor stands on a certain place outside the airplane.
In the cabin of the most widely manufactured ultrasonic aircraft in the history – MIG-21, the visitors can put on a pilot's helmet and make and print a high quality picture of themselves.