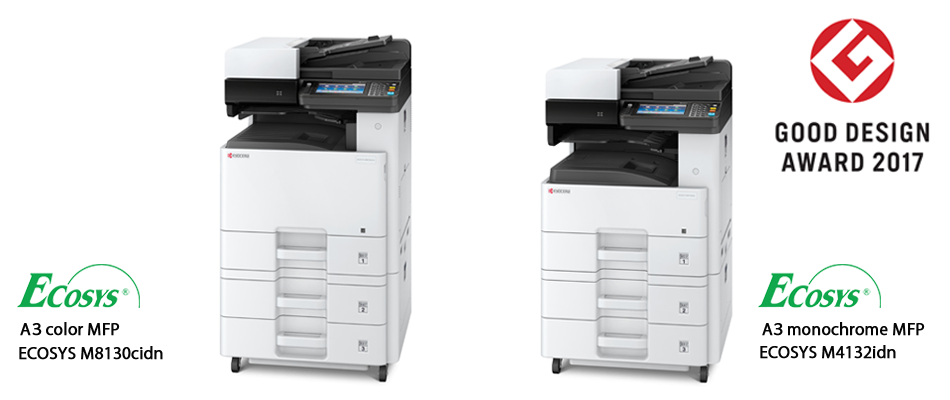 The judges recognised not only the products' attractive appearance and the design team's attention to detail, but also the overall functionality, especially in relation to ease of maintenance. This is achieved through the unitisation of all maintenance related components and cloud-based technology that optimises service cycles to prevent device downtime.
Focusing on usability, the products demonstrate design ingenuity due to the shapes and colours used for the interactive parts, and also boast high visibility achieved through labeling and the allocation of symbols. In addition, the MFPs are compatible with Wi-Fi Direct and NFC as standard in order to ensure flexible connectivity. The products can also be seamlessly integrated with enterprise IT systems to enhance document workflow and content services platforms.
Furthermore, the products' compact body (590 mm wide x 590 mm deep) has a design that makes the machines look sleek from any angle, even from the back. Consequently, the product can be installed not only against a wall, but also beside a desk or in the centre of an office, expanding office layout possibilities.
Receiving the Good Design Award is an endorsement of Kyocera's approach to developing products with close attention not only to performance, but also to design and usability. Kyocera's mission is to help establish an environment in which customers can engage in document management processes more intuitively and comfortably, creating more harmonious and productive workspaces.