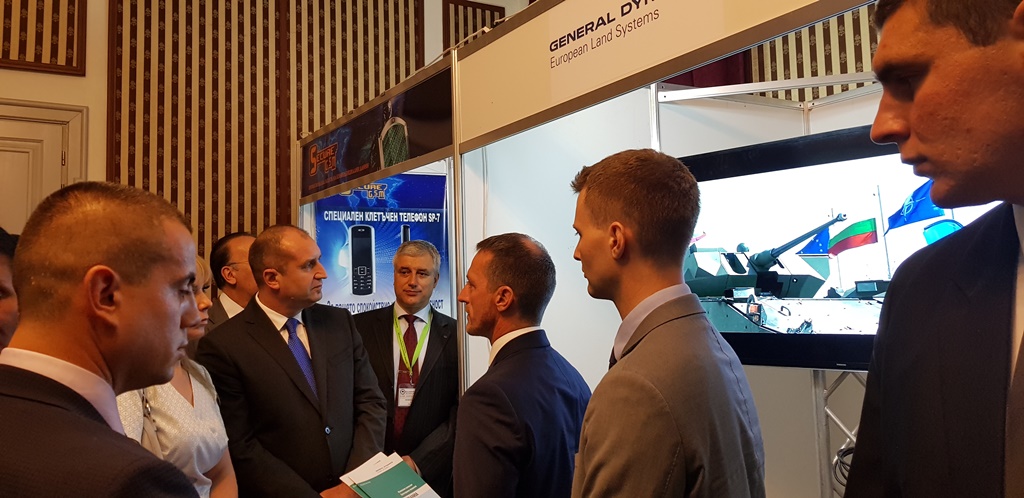 The National Conference "Defence and Aerospace Industry and Research Work" was held in the Central Martial Club in Sofia under the patronage of the President Rumen Radev. This is the first conference in the European Union focused on the new European Defence Fund, which voting in the European Parliament is forthcoming.

The head of state Rumen Radev believes that the presentation of the European Defence Fund in Sofia will support the national defence industry, the scientific and research potential will find their way to efficient integration and cooperation with the European scientific and industrial organizations operating in the field of defence.

Special conference guest and participant was Mrs. Elżbieta Bieńkowska, European Commissioner for domestic market, industry, entrepreneurship, and small and medium enterprises.

On the stand of Gеneral Dynamics and its commercial representative for Bulgaria, KONTRAX, the President Rumen Radev and the European Commissioner, Elżbieta Bieńkowska, discussed the approach of Gеneral Dynamics in the project for land forces modernization in way of provision of new combat wheeled vehicles and information and communication system.