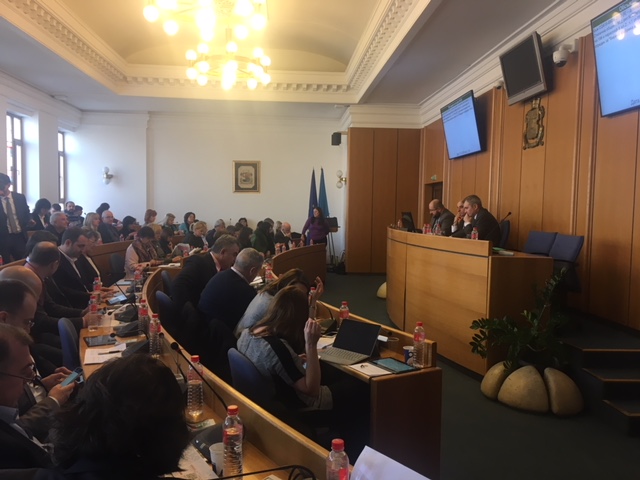 Since the beginning of the Year 2019, sessions of Sofia Municipal Council have been held by using the information system built entirely by the Team of KONTRAX. Thus, live broadcasting of sessions was enabled. Its integration with the records keeping system of the Municipality of Sofia makes it possible to receive up-to-date information on each report entered therein.

The system helps to better organize the flow of information between the Units drafting the session materials, the Secretariat and outsourced organizations. The preliminary preparation of the agenda for the meetings of the commissions and the Municipal Council is done by using it.

The work during the commission' session and the session itself is assisted by its separate functionalities. Real-time management is provided when requesting the floor for statements by municipal councillors. Decisions are made by electronic voting and results are recorded by names. Discussed topics, statements and voting is recorded in real time in the course of the meeting. Minutes of the meetings are executed in the system. There is an opportunity to send the documents necessary for holding the session electronically.

Following the implementation of the new system to hold the sessions of the Sofia Municipal Council, the process is optimized. The time for processing and moving files and documents is reduced. Costs are reduced. A good order and strict compliance with the rules is ensured. Meeting management is easy; shared database of information storage was created. The simultaneous work of all municipal councillors becomes possible with it. Up-to-date information is made available at any time. Minutes of meetings are generated quickly, as well as quick searches in archives, records etc. becomes possible.

So far, KONTRAX has more than 20 information systems implemented to hold sessions of Municipal Councils within the country. For each particular Municipality, an individual solution was developed that best suits its needs and enhances its effectiveness.