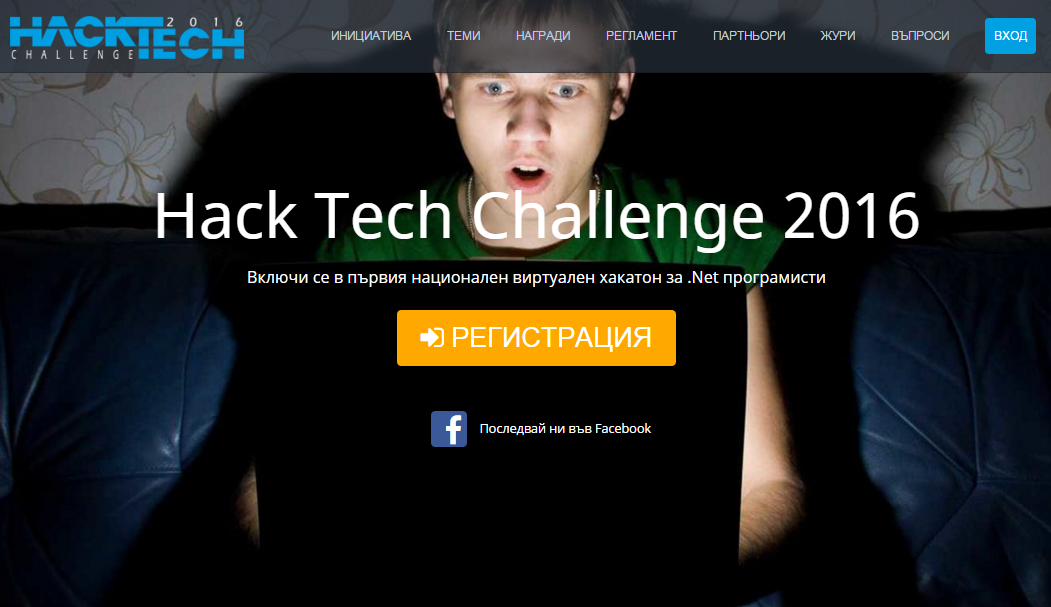 From 1 February until 13 May 2016, .NET developers from all over Bulgaria and abroad? can participate with their ideas and software developments in the Hack Tech Challenge 2016 – an initiative of Kontrax JSC. The competition will take place in a virtual environment at: http://hacktech.kontrax.bg/ on three socially significant topics: e-education, e-health and intelligent city management.
The recruitment of participants from across the country will begin in February 2016. The ideas will be evaluated by an expert jury, which will ensure that the following criteria are met: the idea is innovative and applicable for Bulgaria, it is business oriented and focused on customers, it resolves a (real/realized) problem for the users, degree of completion of the developed prototype, its potential for further development, expansion and upgrading, as well as its impact (social effect). Beta versions of the code will be accepted – prototypes of the type that works like and/or looks like the final idea of the participants.
Winners will be awarded cash and material prizes. The best ideas and projects will get the opportunity to receive funding, mentoring and support from Kontrax JSC to start a real business. The formal awarding of the prizes will be on 13 May 2016.
The event is being held for the first time, but the idea is to establish it as an initiative and a stage for new and future talents and innovators among adolescents and young people who will be motivated to develop their knowledge and skills in information and communication technologies and to find better opportunities on the labor market in Bulgaria.
KONTRAX is a group of companies specializing in system integration, distribution, engineering, outsourcing, software development, internet services and manufacturing. The wide range of products and services, as well as the various specialists in the KONTRAX team provide the opportunity for complex solution implementation. KONTRAX has the largest service network for ICT services in the country.
The companies from the KONTRAX group have direct agreements and the status of official representative of world leaders in the field of communications, computer, software and office products, solutions and technologies.