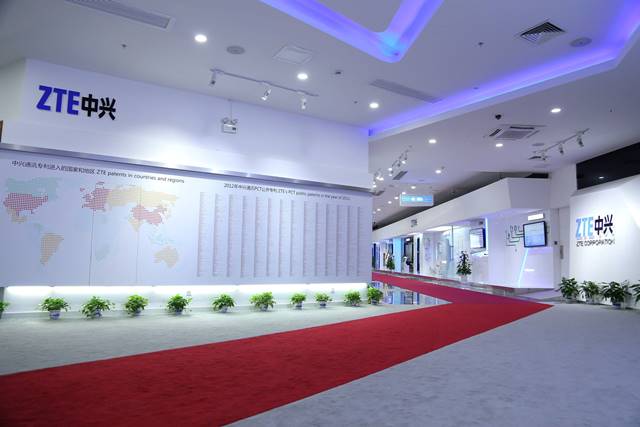 From 8 to 11 January 2016 in Sofia, ZTE Corporation Bulgaria (ZTE) will hold a series of demonstrations of its latest products and advanced technological solutions. The company experts will consult the representatives of telecommunication and IT companies about the opportunities of ZTE in cloud systems, intelligent city management as well as the implementations of multimedia and television systems based on IP technology.

ZTE offers a wide range of network equipment, including routers and switches from the high, middle and low class, Broadband Remote Access Server (BRAS), network management systems. The network products of the company offer integrated solutions for the construction of a broadband backbone network for various information systems. In addition, ZTE creates and develops the ZXNM01 network management platform and its elements.

The use of products of the ZTE series makes the construction of backbone networks, Metropolitan Area Networks (MAN), intranet networks as well as networks to build SOHO (Small Office / Home Office) possible.

Mr. Pang Shengqing, senior vice president of ZTE Corporation, states that "in terms of product lines, ZTE will continue to develop competitive digital communications, video conferencing, cloud solutions, processing and storage of databases, unified connectivity and applicability, and unified communication products. Our efforts are aimed at strengthening the communication with our partners in the various market segments to offer competitive products and solutions"

ZTE Corporation is a leading global company in the field of Telecommunications and Information Technology based in Shenzhen, the People's Republic of China. The company has offices in more than 160 countries worldwide. Its clients include more than 250 leading communication and information operators on all continents, as well as government and public organizations. It was founded in 1985 and currently has nearly 60,000 employees worldwide, numerous development and research centers and large manufacturing base.

The company is a member of all leading standardization organizations in the world and in Europe, it is the author of numerous patents in the field of Information and Telecommunication Technologies. ZTE Corporation is a public company, its shares are traded on the stock exchanges in Shanghai and Hong Kong.

KONTRAX is a group of companies specializing in system integration, distribution, engineering, outsourcing, software development, Internet services and manufacturing. The wide range of products and services, as well as the various specialists in the KONTRAX team provide the opportunity for complex solution implementation. KONTRAX has the largest service network for ICT services in the country and is a Certified Partner of ZTE Corporation.